Redec is offering wide range of products, from an affordable compact unit to a tremendously powerful system. We'll help you choose the best product for your needs.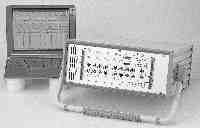 You can choose some boards from Ex_Tool series, and make a powerful multi-DSP and multi-channel system.

80K Tap fir filter, which has 8in-12out AES/EBU ports, enables you to record or play to/from your PC, while convolving hall impulse responses.
Active-5

Compact all-in-one unit, which has one DSP (TI TMS320C31) and 2ch AD/DAs, offers you easy Active Noise Control environment.

Compact 2ch digital filter, which has one DSP ( Motorola DSP56311 ) and 2ch AD/DAs, replaces analog filters with arbitrary frequency characteristic filters.

ASA-04 (Vibration sensor & amplifier )
Affordable 4ch vibration and amplifier for Multi-coherence measurement and vibration control.