Super directive, Arbitrary characteristic microphone

Microphone array : max 8ch

Ex_Tool system configuration
(1) DSP : RU-DQ13 1 board
(2) AD/DA : RU-AX84 2 boards
(3) Chassis : 5 slots
Programmable parameters
(1) Number of microphone inputs : 1 - 8ch
(2) Sampling frequency : 500Hs - 48KHz
(3) Analog filter cut-off frequency : 100 - 20KHz
(4) Number of Fir taps : Beam-steering filter - 2K taps Adaptive filter - 2K taps
(5) Step-size parameter for ADF
(6) Noise level for System identification
(7) Number of cycles for System identification

Algorithm for Beam-Forming : B.Widrow, Griffiths-Jim

Coefficient viewer

Windows 2000/XP/Vista/7

Software name : DQabf (RU-DQ13 Adaptive Beam Former)

Algorithm

Sampling Frequency

Number of taps for Steering FIR

Number of taps for Adaptive FIR

B.Widrow

48KHz

300

640

24KHz

400

1300

Griffiths-Jim

48KHz

400

750

24KHz

600

1600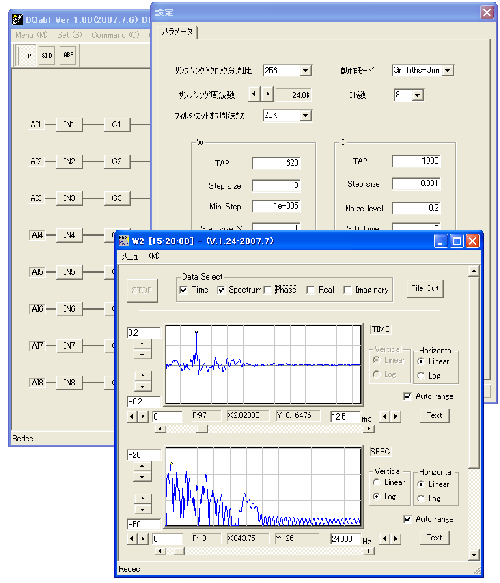 Ingredients
1. Microphones : Audio-technica AT9842 (5,250 yen)
2. Microphone Amplifiers : Audio-technica AT-MA2 ( 6,510 yen )
3. Redec Ex_Tool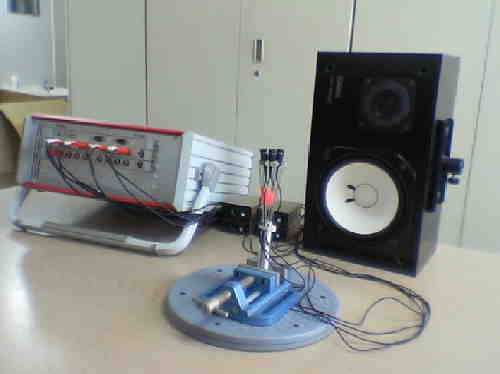 Ex_Tool (left), Microphone array probe, Speaker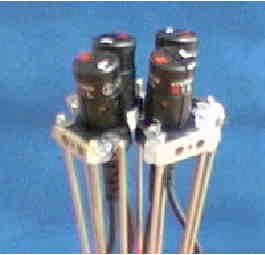 Microphone array probe
Recipe
1. Derive the Beam-steering filter coefficients in the look direction by system identification. (Yellow arrow)
2. Let the system learn the directional reception as turning a rotating table. (Blue arrow)
3. Measure the receiving characteristics on each direction.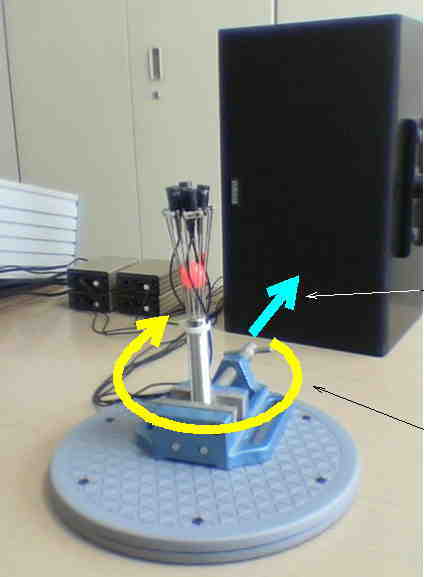 Blue arrow : Setting the look direction
Yellow arrow : Learning the directional reception

Result
The following graphs show it is possible to make the microphone probe directional even if in an office room with sound reverberation.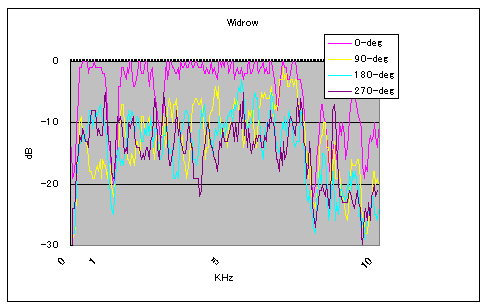 Widrow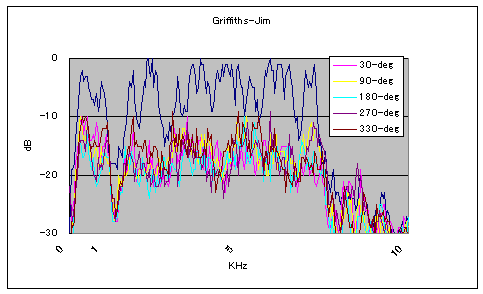 Griffiths-Jim